At Carmel, students can gain leadership experience and skills through democratic elections at school every year. We believe that every student in our school can develop essential leadership qualities if given the right resources. The administration committee looks for reliable students who want to make positive contributions to the school community. Students are allowed to display individual skills and abilities to take up the role to prove their mantle.
The elected Student Council aims to foster a sense of ownership amongst the students about the vision and mission of the school and the academic programs offered by the institution. The student body actively provides feedback on various academic and co-curricular programs offered by the institution to propel the institution to greater heights, keeping in mind the needs of their fellow students.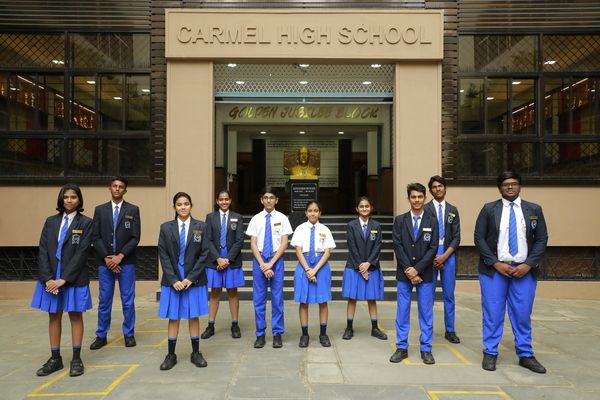 The council identifies and suggests methods of improving student life while they are in charge of maintaining student conduct and discipline daily; The council plays a vital role in the development of Arts and Culture, Sports, and other co-curricular/extracurricular activities while they assist student movements, aid in peer to peer education, Program, Cultural team, Sports and Games, etc.; to help interlink students, faculty, staff, and management of the institution effectively to forge a well-balanced environment throughout the academic year.
The council led by a Head boy and Head girl, elected every year by the staff and management supported by the Discipline leader, literary leader, sports leader, cultural leader from grade 10.