"Education is the manifestation of the divine qualities already present in man."
– Swami Vivekananda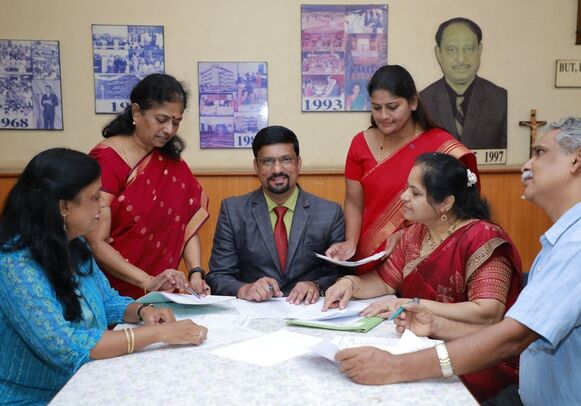 A self-motivated educationist inspired by his childhood comes with a solid academic and professional qualification and ample experience in various educational institutions across India.
For Mr. Shaji Antony, Schooling is learning while one finds their pathway to mine out the innate traits and talents and qualities. A principled learner, he firmly believes that learning is a life journey. He believes in constant change and up-gradation of one knowledge is a necessity in today's fast-paced world of continuous paradigm shifts in education.
Education is both empowerment and enlightenment and has become more student-centric and student-friendly. At Carmel, he visualizes striving to follow the system that caters to developing an ambience of excellence in academics, emotional stability, and socio-cultural values that would provide the youngsters with the strength to respond creatively to the persistent challenges on the globe.
His vast experience covers the very grassroots level of education as an English educator, Departmental Head, Dean of Academics, Vice Principal, and the present Director of Research and Academics at Carmel High School. His profound positive attitude, leadership skills, and dedication have led Carmel High School and all its stakeholders towards attaining its desired goals.
"I strongly believe in the saying that "The goal of education should be to activate the child's own natural desire to learn." For me, it is an absolute necessity to orient and instill a spark of passion for learning at a tender age. At Carmel, I look to play an integral role in making sure holistic education fosters our progressive community of students to view success as more than just academic achievements rather success on the personal, emotional and spiritual growth of self."