Dorothy Menezes
Director of Academics
"When educating the minds of our youth, we must not forget to educate their hearts."
- Dalai Lama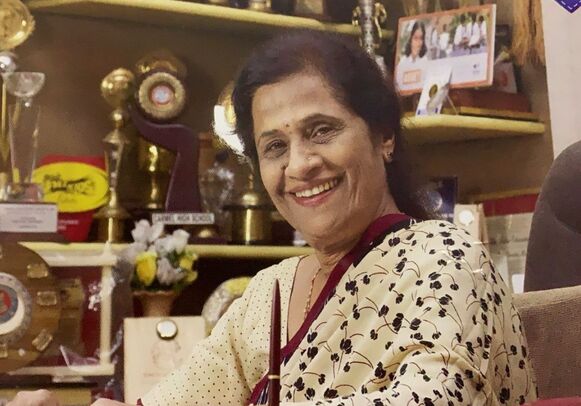 Her journey as an educationist started in 1968 along with the visionary founder (Late)Mr. Alexander Menezes who was a pillar for the inception of Carmel High School.
She reiterates that her goal is to build a strong foundation for the sound development of all the faculties of the children to enable them to be successful in life. Her constant endeavor has been to provide practical learning experiences to the students. It is her dream to build a modern institution where every student is allowed to develop their potential to the optimum, thus bringing about a quality improvement in the curricular and co-curricular atmosphere of the school.
Her years of service in the field of education and development has built a foundation on which Carmel stands tall and has seen 50 glorious years. Under her leadership as Founder Principal, and now as Director of Academics, Carmel High School has added many golden feathers to its wings of success.
What started as a dream and mission set to embrace our motto "Faith &Toil", Mrs. Menezes has toiled with faith and has taken the school from the traditional and simple to modern high tech smart classrooms, winning accolades as one of Bangalore's top schools.
"Carmel has always stood for discipline, moulding character, and takes pride in imparting quality education. In today's dynamic world, we create an environment in providing promising leaders, entrepreneurs, and professionals who possess skill and aptitude in an array of functional disciplines.
Let us not forget that all good things come from God Almighty - 'The blessing of God.' May our Lady of Mount Carmel, the patroness, intercede for us. I now pause to thank God Almighty for his abundant blessings on us during the past five decades and invoke his graces to succeed in our future endeavors. "